I have never posted on cougarboard, but I do follow it (in season football and basketball only). It's funny because I've seen a lot of posts from people with "inside knowledge" about how Bahr is signing somewhere else. So much for their "inside info." My ACTUAL inside guy told me just a few days ago that even BYU didn't know where he would sign, but he also tells me Bahr is a really good player and was a big priority for BYU, along with Isaac Davis. Bahr is a 6'3ish smooth scoring guard and Davis is an absolute UNIT of a 6'7"-6'8" power forward. Both are solid LDS kids and two of the best if not THE best LDS prospects in this class. My guy tells me both are 100% B12 caliber players. Remember we got Collin Chandler, the #1 LDS player in the country in his class, and he comes home from a mission in April 2024 so he will be good to go for the 2024 season.
Pope can recruit. This year is looking pretty rough to me but moving forward I like our chances to compete in the B12–especially if we can get the best LDS kids and keep them 4 years. Chandler, Davis, and Bahr are a big start on that.
Davis–think of a taller and much more athletic Fouss…seriously this dude is a UNIT.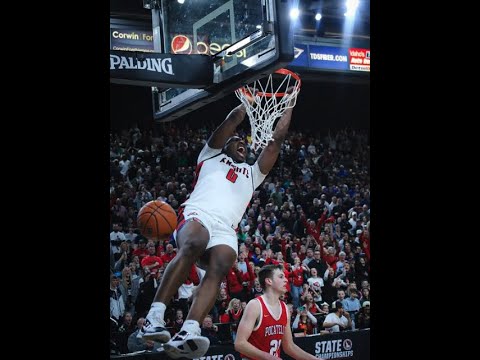 Bahr–notice how smoothly he scores from all 3 levels, and against a lot of high division Texas HS talent (ps I can't wait until I see a writer call him 'crafty' just because he's a lefty):